Sonic Panel Features Presentation
Sonic Panel Dj Control Center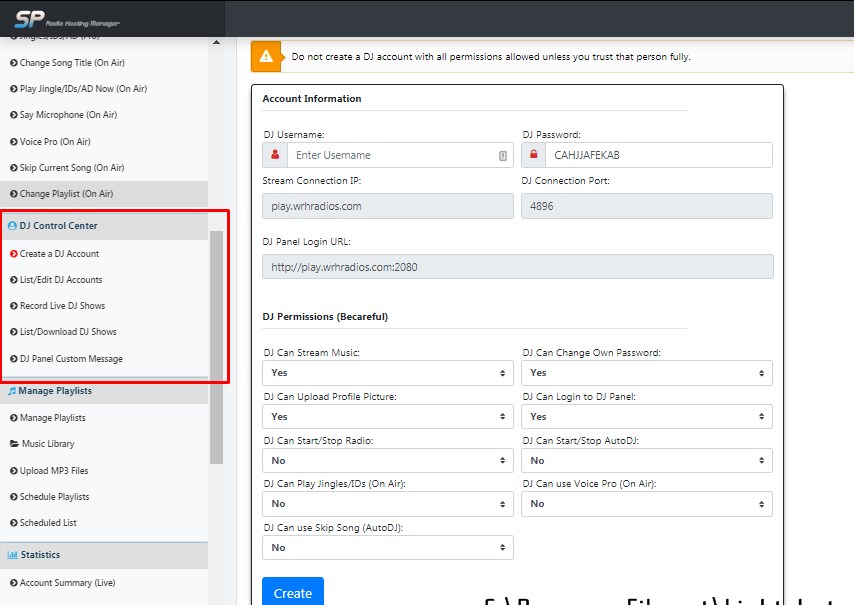 In Dj Control Center you can set the following features: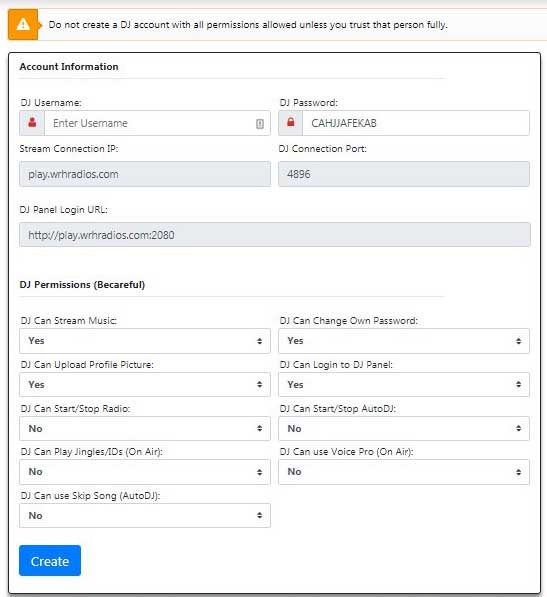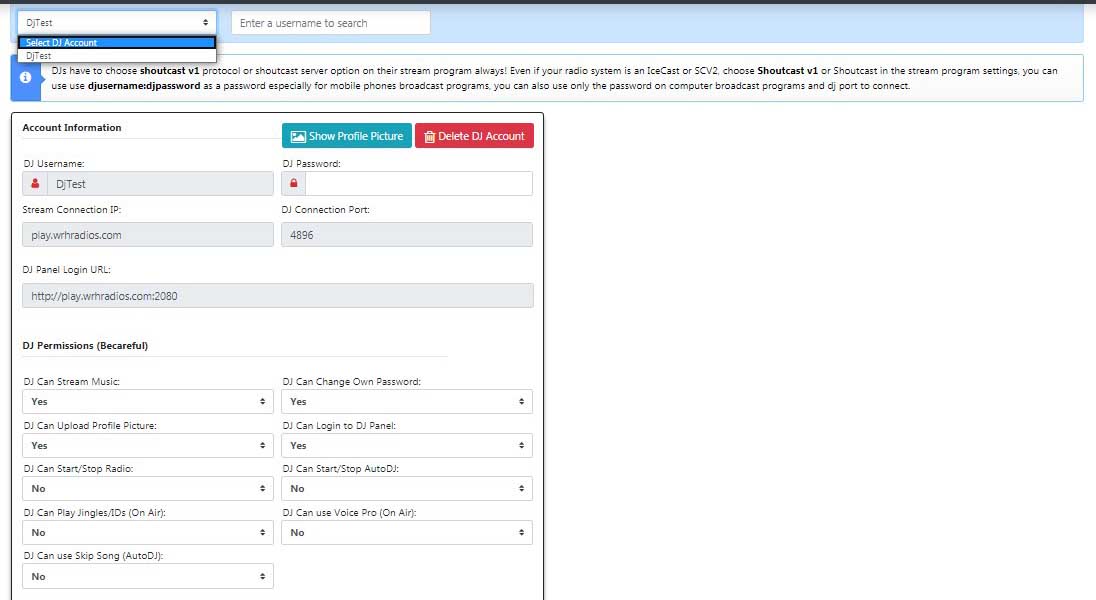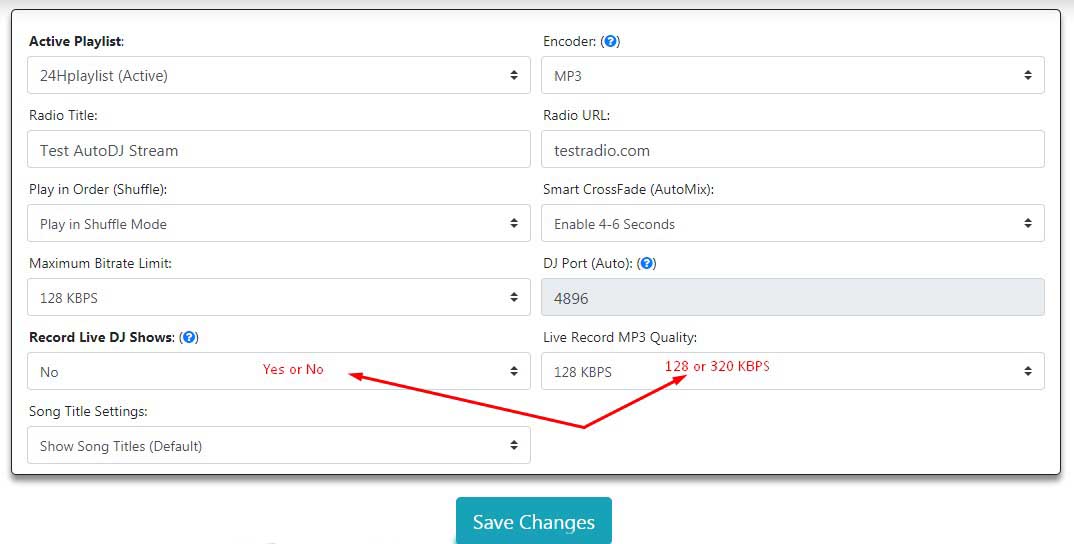 How To Record:

You can record your all DJs live shows to an MP3 file and you can also download them from your SonicPanel clients, so you can re-upload them and use in playlists as well.
Login to your SonicPanel clients, use 'Manage AutoDJ' link from the left menu, enable/disable 'Record Live DJ Shows' on the form, choose record quality and save the changes.
Once your DJ is on air, the show will be recorded under your radio account as an MP3 file and it will use your available hosting space. Long shows can use too much space, 500mb to 1GB, especially if the record quality option is set to 320kbps.
- List/Download DJ Shows:

- DJ Panel Custom Message: