Live Request - Deejay utility
A simple but powerful script for every radio station
Most radio stations that have interactive shows with their listeners use various methods such as chats, emails or any social networking system to take the preferences, requests and dedications from their audience.
Each system has advantages and disadvantages.
We propose a new system using a standalone script that can be installed on any web platform.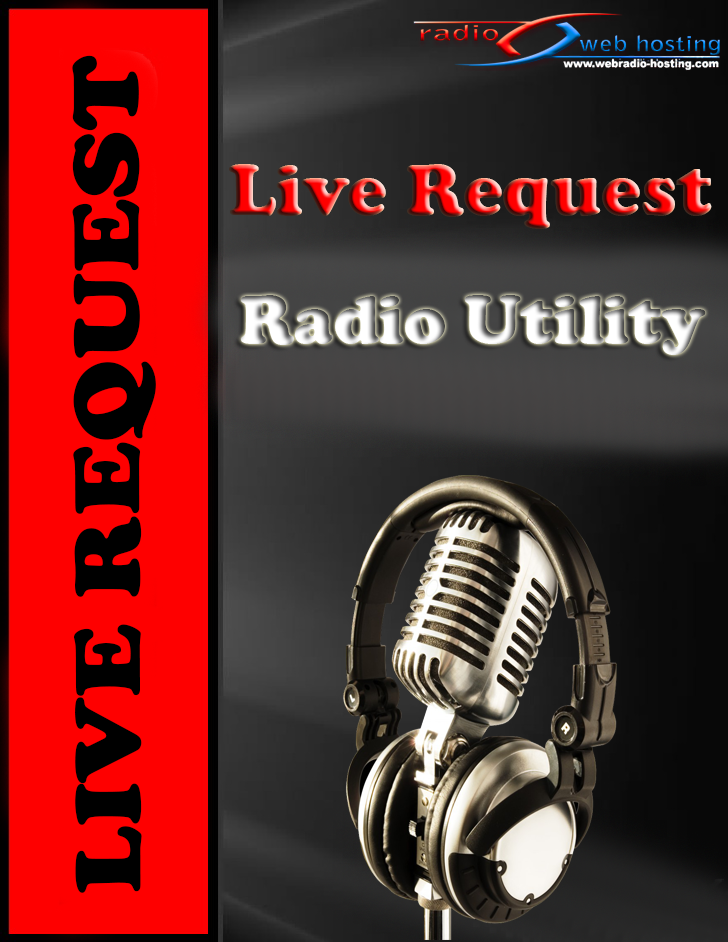 Support multi deejay accounts.
Simple HTML code to place the button on your website pages or posts or on another website to access the Live Request that pops out a window with the request form.
Static or dynamic button that display the On or Off state automatically according to the Live Request status.
Display the name of Deejay that is online and receive the Live requests.
Customizable button images and text color, font family, font size, width, content and position with text scrolling possibility..
Customisable colors through CSS and images for live request form, admin/deejay panel and live request button.
Customizable Live Request Window that can have/or not a player on the request form that play your radio station shows.
Customizable player for SHOUTcast v.1, SHOUTcast v.2, Icecast with mp3, aac or ogg streaming
All customization can be made from a simple panel form.
Detailed documentation for installation and all script components
You can upgrade any time your Basic package to White Label from your client area paying the difference of € 5
System requirements:
- web server or web hosting account
- MySQL 5.1 or higher
- PHP 5.6, PHP 7.1, PHP 7.2, PHP 7.3
- ionCube loader (if you don't have ionCube installed on your system, our packages contain the ionCube loader wizard that will help you step by step to install the ionCube loader files on your web site.)
Normally, all web hosting services have installed the ionCube loader by default.
- ftp client or other possibilities to upload the script files to your web site
Live Request Features
Multi Dj Accounts
Display Dj Name on Live Request Button
Customizable Button Images
Customizable text style
Customizable Live request window
Customizable HTML5 or Flash player
Customizable script language
License type
White Label
One time payment
Price
Basic
Multi Dj Accounts
Display Dj Name on Live Request Button
Customizable Button Images
Customizable text style
Customizable Live request window
Customizable HTML5 or Flash player
Customizable script language
License type
1 installation/lifetime license
White Label
One time payment
Price
€ 15,00
White Label
Multi Dj Accounts
Display Dj Name on Live Request Button
Customizable Button Images
Customizable text style
Customizable Live request window
Customizable HTML5 or Flash player
Customizable script language
License type
1 installation/lifetime license
White Label
One time payment
Price
€ 20,00