Radio Hosting, Shoutcast Icecast Servers, Free Web Hosting
Welcome to Webradio-Hosting
If you have something to say, If you want to share new ideas, if you want to provide wonderful and magical moments for people around you or around the planet with quality music, Webradio hosting gives you the wings needed to accomplish all these things.
We offer everything you need to start a professional radio station:
Do you need an affordable streaming server or a website for your radio station? Now you are in good hands! Here you can find a complete automation platform, you can have complete control of your station without downloading any software. With our professional Radio Hosting services You can get auto dj, ftp access, automatic stream monitoring, Domain name registration service and free web hosting. We offer you 99% server uptime, so START broadcasting today !!!

LIMITED TIME OFFER
Order your Free Radio Hosting plan right now !!!

For free, we offer:

- 50 listentrs slots at a high streaming quality: 128 kbps
- Shoutcast/Icecast server
- Online flash player
- AutoDJ
- FTP space for mp3 files
- Centova 3 cpanel
- All orders are processed instantly

Your next level to start you radio station with the new Centova Cast v.3
Create Unlimited DJ's, Playlists, Web Based Uploads and much more!
Centova v3 is by far the most advanced and professional server based auto dj system on the market, if used with SHOUTcast server v2, Centova v3 includes automated song requests, live dj's are assigned their own, unique username/password for their "live" events, Centova v3 will detect the live dj has connected and automatically switch from auto dj to live - SEAMLESSLY!


An unique offer on the web for Radio Hosting plans at an unprecedented prices. Shoutcast Server or Icescast server with Free Web Hosting ! Centova Cast cPanel v.3.x with SHOUTCAST Sever v.1 or v.2, Icecast v.2, WHM cPanel for Free Web Hosting with a lot of possibilities.
SPECIAL OFFER: SHOUTcast/Icecast Servers with Free Web Hosting
SHOUTcast v.1.0
SHOUTcast v.2.0
Icecast v.2.0
* All Free Webhosting Plans are only for our Webradio Hosting Clients.

Note: Free Webhosting plans can be used only by customers who order or already have one active radio
servers hosting plans that appear on our offers with this possibility. If one of the beneficiaries of this
offer (Free Web Hosting) wants to give up or cancell his radio server hosting, will lose the right to
Free Web Hosting too.
Web Hosting and Domain Name registration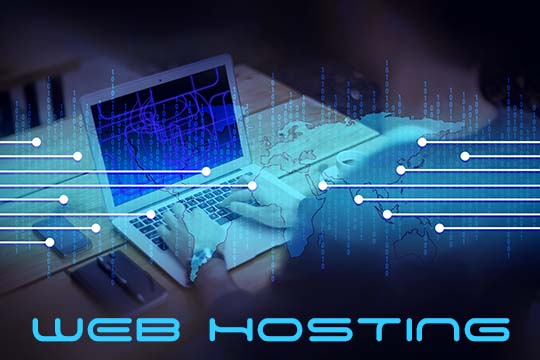 Need a Professional Website with an Easy to Use and Understand Web Based ADMIN Panel?
Webradio Hosting offers the best quality cPanel Web Hosting in affordable cost.
We provide Linux shared hosting plans starting from just €1,50/Month.
Our hosting plans are complete, you will get unlimited webspace, unlimited bandwidth, databases, E-Mail accounts.
All hosting plans included addon features to create and manage your websites.
You get more than 50+ free php scripts which you can install in few clicks. Applications like Wordpress, Drupal, Mambo, phpBB Forum and lot more.

Own your corner of the Web. Create your online presence with a personal or business domain name for your site. Our Domain Registration and Services:
Full WHOIS Control
Full DNS Control
A & MX Records Control
Domain Registrar Change
WHOIS / ID Protection
Domain Locking & EPP Key
Choose a Domain...
Start your web hosting experience with us by entering the domain name you want to register, transfer or simply purchase hosting for below...
Order New Services
Visit the Order Form to browse the Products & Services we offer. Existing customers can also purchase optional extras and addons here.


Manage Your Account
Already registered with us? If so, click the button below to login to our client area from where you can manage your account.



New Website
Looking to start a new website? Here's why you should choose us:
Powerful Control Panel
FREE Script Installer
FREE 24/7 Support

Existing Website
New to Your Company Name? All of our customers receive the following as standard:
Unlimited Monthly Bandwidth
Free Site Builder with more than 600 free ready made templates
Online 24/7 Support