Free Android & iOS Application

If you have ordered any radio hosting plan, you are entitled to a FREE Android app for your radio station!
We handle everything including submission to the Google Play Store and iTunes App Store! We just need a few things from you!
App Icon

Station Name
Station Logo

App Homepage Background
Play Store Description -

The description shouldn't be too short and should have a minimum of 2 paragraphs.

Short Description - A short description of your station. This'll be the first description the user sees in the Play Store. Must be shorter than 70 characters.
Feature Graphic - An image that will be displayed at the top of your app details page in the Play Store. REQUIRED SIZE - 1024 x 500
Social Media and Website Link -

Please send us the links of your website and social media. At least one is required, all three are suggested.
You will have 5 feature: Radio player, website link, Facebook page integration, twitter integration, and a contact page like in this example:



Our customers which already have a radio hosting plan, can request the free android and iOS application from the Client Area, after logged in.
Go to Services -> My Services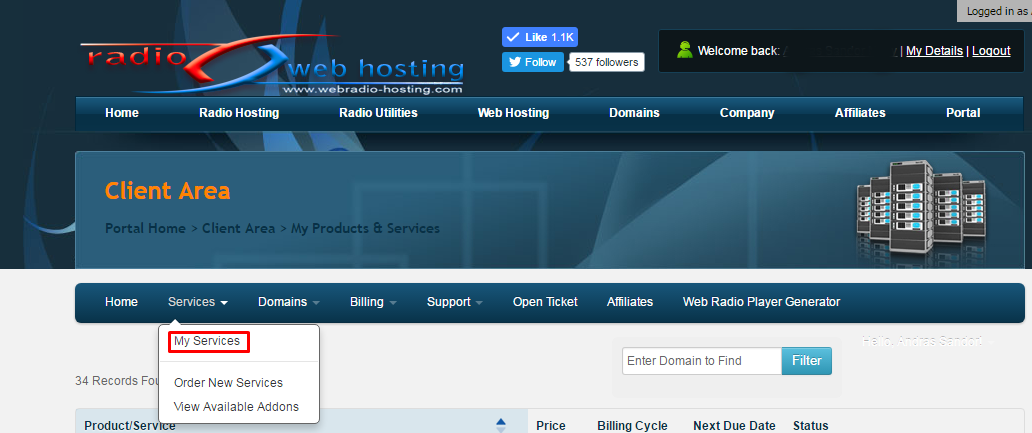 Choose you active radio hosting service and click on View Details:



In the new window, click on Addons menu and after on Click to view available addons:



Finally you can order your free Android and/or iOS application.


Takein consideration that even if we create for free your application, the publication of this on Google Play and iTunes App Store is not free for all customers and depends on the SHOUTcast or Icecast server plans.You can check if your server plan have free or payed publication service on our SHOUTcast and Icecast server offers.
After you ordered the Free App, you will receive an e-mail with the link where you can submit the Free App request form and fill up all the requested informations.
The App creation can usually take up to 1 week, depends on how many requests we have.
The publication process can take 1-2 weeks due to the Apple approvement process and 24-48 hours for Google Play.